Hand Made Natural Stone Sleep Bracelet- High Quality Stones
$69.00 USD
$29.99 USD
You save:

$39.01 USD

(56.54%)
Hand Made Natural Stone Sleep Bracelet- High Quality Stones
$69.00 USD
$29.99 USD
You save:

$39.01 USD

(56.54%)
Product Description
Description
These powerful natural stone sleep bracelets are the best sleep bracelets.
They are designed to help you have a deeper more consistent sleep and wake up more refreshed.
Feel more relaxed and have less anxiety throughout your day and sleep better at night!
_______________________________
Hand made- Every bracelet custom made for you
All High Quality Power Stones
No Cheap Lava Stones or Howlite filler stones
Choice of stones- to fit your unique needs
Deeper more restful sleep
Reduce stress 
Reduce anxiety 
Balance the nervous system and brain
Re-align body
Clear toxins 
Clear negative emotions
Costs less and does more- than the expensive Philip Stein Bracelets
Stones work synergistic-ally, creating a powerful mood balancer and sleep enhancer, and helping you feel refreshed, joyful and balanced in the morning.
_________________________________
You can wear them just for sleep or as a bracelet that is fashionable as well as functional.  
 _________________________________
5 STARS!!!
- Kelle
"I have been using these bracelets and have seen the results!
I sleep deeper, I sleep through the night, and I dream!! I wake up refreshed and ready for the day, not groggy and sluggish like I used to. 
I also feel more calm and relaxed throughout the day.
I feel these work better than the expensive magnet sleep bracelets that I have used in the past, because it even helped me clear out some of the imbalances in my health and made my body even healthier!!
The other bracelets DID NOT do that!" 
____________________________________
CHOICE OF CENTER STONES
The bracelets are made with 6mm (3/16") beads FOR COMFORT, and come with three different stone options:
Hematite
Black Tourmaline 
Amethyst- For Sensitive Individuals
These stones are added to the base stone configuration, giving you an option to choose the stone that would best serve and help you to a better nights rest:
HEMATITE
Calms mind and mental stress
Grounding- 

helps reduce anxiety, worry, feeling stressed and being un-focused

Balancing
Aids in addictions and concentration
Helps to diffuse or get rid of anger and negativity
Memory enhancer, focus, clarity of thought
BLACK TOURMALINE 
Ultimate Grounding Stone- helps reduce anxiety, worry, feeling stressed and being un-focused 
Blocks EMF (Electromagnetic Energy) from computers and wireless devices
Blocks negative energy
Calming 
Strengthens immune system
Helps you to feel balanced and serene
AMETHYST
For Sensitive individuals
Natural stress reliever
Calming
Balance nervous system
Helps to relieve insomnia
SIZE: To figure out your size measure your wrist, add 1/4" for a more snug fit or a 1/2" for a loose fit. 
CONSTRUCTION 
The 6mm bead bracelet is designed for comfort while sleeping or wearing during your daily activities.
6mm was also chosen to assist you a gentle cleanse and re-alignment of your body's energy.
Sometimes, for sensitive people,  headaches can happen for a few days as your body "detoxes" but will go away as your body comes into balance.
The band is elastic and stretchy, but sturdy, and will just slide over your wrist.
Women's size: 6.5" Average
Men's size: 8" Average
HOW TO WEAR
Listen to your body while wearing the bracelet, and do what you feel will work best for you and your body:
You can wear all day and all night
You can wear just during the day, for stress and emotional balancing and protection
You can just wear at night, helping to calm and de-stress your body and emotions while you sleep
In about 14-21 days, the stones become attuned to you and your body and it's needs, so these aren't bracelets for sharing. And yes, these do work very well.
GIVE IT 14-21 DAYS TO RE-ALIGN AND BALANCE YOUR BODY FOR FULL EFFECTIVENESS.
CARE OF YOUR BRACELET
It is good to cleanse and recharge your bracelet every so often.
Every couple of days just rinse your bracelet in warm water and once a month if you can, put it out in the moonlight, to cleanse and recharge it. 
Other magnetic bracelets have you put theirs out in the sun, but the sun can fade your stones, so I like to put mine outside under a full moon or out in the grass in the shade for a couple of hours.
WHY STONE VS MAGNETS
Some of the expensive sleep bracelets (Philip Stein) use magnets to "harness the beneficial frequencies of the Earth."
We do that with beautiful natural stones that work with the frequency/energy of your body, helping to reduce stress and anxiety and balance the nervous system and brain.
OUR BRACELETS DO SO MUCH MORE...
They realign and clear toxins in your body and clear negative emotions, aiding in overall health.
The very expensive Philip Stein bracelets DON'T do that, AND ours are a fraction of the $250-$425 cost!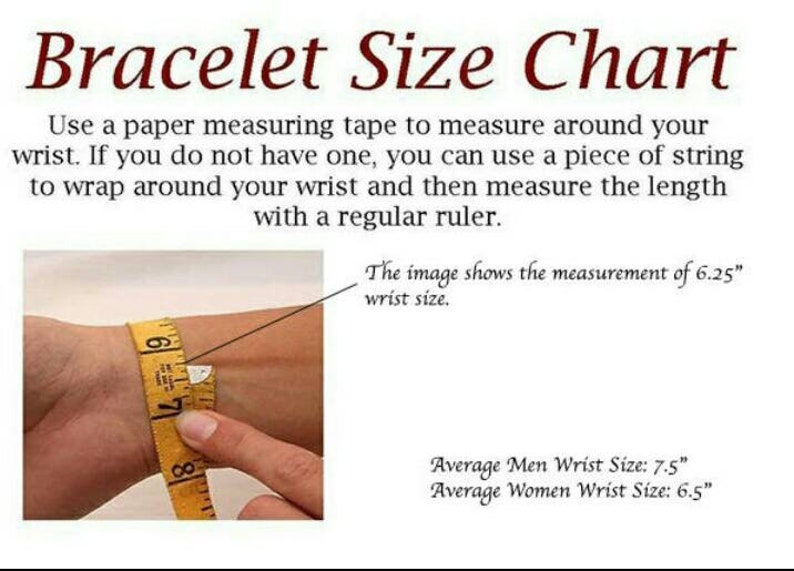 If you are interested in more healing jewelry and natural stone accessories contact my co-collaborator, the amazing Brenda at AngelicGemJewelry
Shipping
Most Products have 2-7 Business Day Shipping. Diffusers may take a bit longer.
Ships within 1-3 days. Overnight & 2nd Day air not shipped out on the weekends. Friday Shipments will be delayed by the weekend
Bracelets becoming stretch
Love the quality of the bracelete. The only problem is that they are streching an becoming kind of bigh in my wrist.
This bracelet is excellent
ZOS-Natural Stone Sleep Bracelet- High Quality Stones
I sleep deeper with my bracelet and even dream more. I feel like I had a better sleep when I wake up in the morning.
ZOS-Natural Stone Sleep Bracelet- High Quality Stones
Seems to help calm me for sleeping.
ZOS-Natural Stone Sleep Bracelet- High Quality Stones
I sleep so much deeper with this bracelet. I have the Amethyst one because I'm pretty sensitive to things. It works great for me! I 'm going to buy the black tourmaline one to wear during the day to block EMF from all my electronics. Thanks Zen!!
ZOS-Natural Stone Sleep Bracelet- High Quality Stones
This bracelet is great and helps me have a better more restful nights sleep than I do without it. I sleep deeper and can go back to sleep easily.
ZOS-Natural Stone Sleep Bracelet- High Quality Stones
I have not had a great 2 weeks since I got this. Don't know if it is related. All I do is cry with my depression